Lilian Duval on virtual book tour July August 2011
Join
Lilian Duval
, author of the literary fiction
, You Never Know: Tales of Tobias, an Accidental Lottery Winner
(Wheatmark, Inc.), as she virtually tours the blogosphere June 6 - August 26 2011 on her first virtual book tour with
Pump Up Your Book
!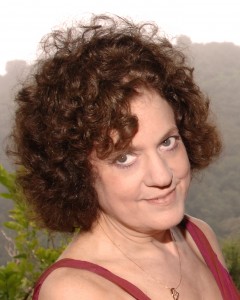 Lilian was born in New York City to French-speaking parents and went to public school with a French accent so thick that she was assigned to the slowest of four first-grade classes. "Thunder, not TUNDER!" the teacher scolded her in front of the class. "Mother, not MUDDER!"
"I got rid of my accent all right," Lilian says in perfectly generic American English. "I also gained a lifetime habit of imitating people's pronunciation. One of these days someone is going to punch me in the nose for that!"
She continues, "In those days, nobody worried about kids' self-esteem. Medals for everybody? Forget about it! And those classrooms—they were labeled 1-1, 1-2, 1-3, and 1-4. You knew where you stood from Day One."
Undeterred, her mother cajoled the principal into moving Lilian to class 1-1, where she spent her extra class time making up little stories in the margins of her schoolwork. The teacher in P.S. 89 was not happy about those marked-up papers and let her know it.
"Things got better in the third grade," she remembers. There was a school-wide writing contest at her elementary school in North Bellmore, Long Island. The topic was libraries. "I was pretty hopeless at sports," Lilian admits. "If someone threw a ball, I ducked. But I liked books." In her essay, she wrote that books in the library were like houses on a street, and the rows of shelves were like roads. The rest of her metaphors were good enough to win her the first prize, presented at a school assembly: the book "A Child's Garden of Verses" by Robert Louis Stevenson. "I read it over and over, but was disappointed because I'd really wanted a trophy, like the athletes got."
That contest was the beginning of Lilian's writing career. Along the way she has held an improbable array of jobs. Here are some of them, in chronological order: Nurse's aide in a nursing home at age 16, where her specialty was emptying bedpans. Bookkeeper's assistant at O. Henry Steak House in Greenwich Village. Suburban reporter for the Daily Hampshire Gazette in Northampton, Massachusetts, where a highlight was a report on the local pickle factory. Teacher of English as a second language to Indochinese refugees in Pittsburgh, Pennsylvania. Instructor of computer programming at a professional school.
And, for 16 years, computer software developer for a long string of financial institutions in New York City, culminating with Lehman Brothers in the World Trade Center.
On September 11, 2001, Lilian was on a NJ Transit commuter train heading to New York when the terrorist attacks took place. Arriving at Hoboken Terminal, passengers were told to board trains and return home. All the PATH trains and ferries were carrying people one way only—west across the river to New Jersey.
Lilian's husband, George, was already in his office at a brokerage firm on the 25th floor of One World Trade Center. "We couldn't call him. He couldn't call us. We panicked and couldn't do anything." Not until 2:00 p.m. did she and their three grown children learn that he'd escaped on foot across the Brooklyn Bridge while the towers were crumbling. Five days later, he revealed to his family that he'd been invited to a technology meeting at Windows on the World on the 107th floor that morning, but was so busy with administrative duties that he'd forgotten to attend.
"For two weeks after the attack, everyone at Lehman cried, hugged, and comforted one another," she recalls. "We were installed across the Hudson River in Jersey City and crammed together into small cubicles. Our windows faced the Manhattan shoreline, where we watched smoke rising from the collapsed towers for weeks. It was devastating."
Then the programmers were moved to midtown Manhattan and seated in the middle of a trading floor. It was chaotic. With 400 traders standing on their feet and yelling into their phones all day, writing a line of coherent software code was almost impossible. "So I went to Staples, bought a sheet of poster board, and set up a barrier between me and the guy opposite me at this long, narrow table. I could still hear him, but at least I couldn't see him jumping and gesticulating."
That act of defiance marked the end of her programming career. Fired from Lehman ("that was easy!")—while there still was a Lehman—she became a technical writer for a software company and continued writing fiction on the side—lots of fiction. Her two books, You Never Know and the forthcoming Random Acts of Kindness, were inspired in part by those shattering events and a passion to capture what life means to us all.
Lilian Duval lives with her husband George, a native of Singapore, in a small house in New Jersey overlooking a large county park. They have two sons and a daughter, all independent and ambitious, and several cats. She's an amateur classical guitarist and enjoys attending concerts and plays in New York City.
But writing has always been her calling. In her own words, "The most enjoyable activity I can imagine is to invent some characters, make them a little larger than life, set them bickering and thrashing against each other and their fates, and enact a fictional resolution that makes more sense than the chaos and unpredictability of our complicated lives."
You Never Know: Tales of Tobias an Accidental Lottery Winner
asks the question, "What happens when an ordinary person becomes extraordinary?"
Tobias starts out in life much the same as any of us—not rich, not poor, with imperfect parents and unlimited ambition. When he's twenty years old, his future is altered in irreparable ways after a tragic car accident pushes him down a new path. The once-promising anthropology major is forced to abandon his dreams in order to care for his orphaned, brain-damaged younger brother.
In his late thirties, Tobias works in a bookstore, trying desperately to make ends meet to support his family. His daily grind only reinforces the sadness that broken dreams and bad luck bring in their wake.
How many times have you heard someone say, "If only I won the lottery?"
When Tobias finds he has won the Mega Millions lottery, his unimaginable bad luck seems to have changed into unimaginable good luck … or has it?
Over peaks and valleys, this uplifting journey will challenge the limits of luck, life, and what we value most.
Find out more about the complications of Tobias's friendship and rivalry with his best friend, Martin; the effects of all this bad luck and good luck on his marriage; and the struggles of his brother, Simeon, once a talented cartoonist, in
… You Never Know.
If you'd like to visit Lilian Duval's official virtual book tour page, click
here
.
Lilian will be on hand to answer all your questions and giveaway a few of her books, too!
You can visit Lilian's website at
www.lilianduval.com
. Connect with her on Twitter at
http://twitter.com/#!/lilianduval
and Facebook at
http://www.facebook.com/pages/Lilian-Duval/121776657899250?sk=wall
. Watch her book trailer at YouTube at
http://www.youtube.com/watch?feature=player_embedded&v=TcjPlyKrX9I
.
Pump Up Your Book is an innovative public relations agency specializing in online book publicity for authors looking for maximum online promotion to sell their books. Visit our website at www.pumpupyourbook.com to find out how we can take your book to the virtual level!