Pump Up Your Book Announces Dave Zeltserman's 'Dying Memories Virtual Book Tour 2011'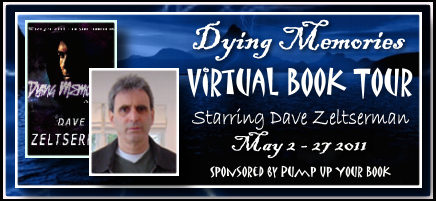 Join
Dave Zeltserman,
author of the thriller novel
, Dying Memories
(StoneGate Ink), as he virtually tours the blogosphere in May 2011 on his first virtual book tour with
Pump Up Your Book
!
About Dave Zeltserman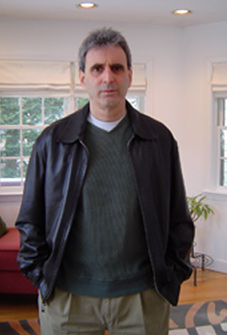 Dave Zeltserman
won the 2010 Shamus Award for 'Julius Katz' and is the acclaimed author of the 'man out of prison' crime trilogy: Small Crimes, Pariah and Killer, where Small Crimes was picked by NPR as one of the five best crime and mystery novels of 2008, and Small Crimes and Pariah (2009) were both picked by the Washington Post as best books of the year. His recent The Caretaker of Lorne Field received a starred review from Publisher's Weekly, calling it a 'superb mix of humor and horror', and has been shortlisted by ALA for best horror novel of 2010. Outsourced (2011) has already been called 'a small gem of crime fiction' by Booklist and has been optioned by Impact Pictures and Constantin Film.
His latest book is
Dying Memories
(StoneGate Ink).
You can visit Dave's website at
www.davezeltserman.com
. Connect with him on Facebook at
www.facebook.com/people/Dave-Zeltserman/1434849193
.
About Dying Memories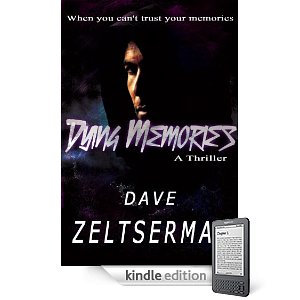 When you can't trust your memories.
A woman shoots a man to death on a crowded street in Boston, claiming that he raped and murdered her eleven-year old daughter. Except he didn't, because this woman never had a daughter. Another man stabs an MIT professor to death in front of a crowd in Harvard Square, saying that he witnessed the professor running down his wife in the street. Except the MIT professor was three thousand miles away when the man's wife was killed.
Reporter Bill Conway discovers that these victims are connected to ViGen Corporation, a shadowy pharmaceutical company. When he tries to investigate ViGen Corporation and their role in these deaths, he soon finds himself framed for murder. And that turns out to be the least of his problems...
Visit Dave's official tour page at
www.pumpupyourbook.com/2011/04/09/dying-memories-virtual-book-tour-may-2011/
to see which blogs and websites he'll be stopping off at during his
Dying Memories Virtual Book Tour 2011
!