The Caldecott Chronicles (No. 1) Online Book Tour December 2011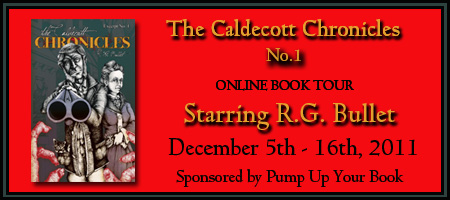 Join R.G. Bullet, author of the YA novella The Caldecott Chronicles (No. 1) as he virtually tours the blogosphere in December 2011 on his first tour with Pump Up Your Book!
About R.G. Bullet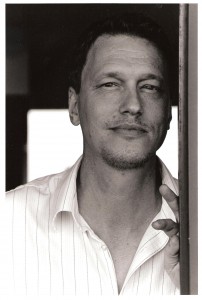 R. G. Bullet was born in Berkshire, UK. After living in nine different countries he has finally settled in Miami Beach, USA.
He is addicted to tea, reading, writing, motorbikes and shamefully Call of Duty.
His middle grade debut novel: The 58th Keeper has just been released.
To learn more go to www.rgbullet.com
Follow him on Twitter: http://twitter.com/#!/RGBullet58
and join the fan page for the latest updates and fun competitions
www.facebook.com/rgbullet
About The Caldecott Chronicles (No. 1)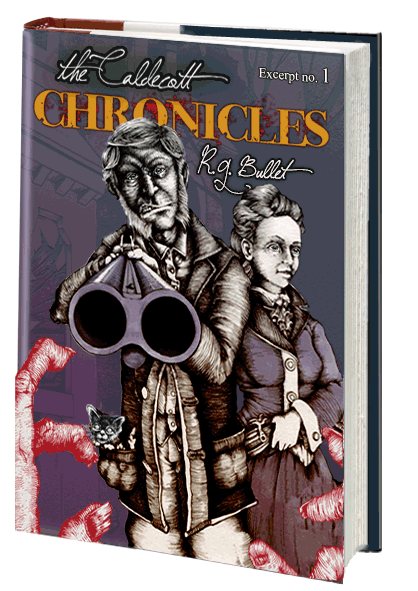 Caldecott, the ancestral home of the 32nd Earl of Rothshire, is besieged. The undead and certainly unwashed are traipsing across overgrown lawns intent on ripping the very flesh from the Earl's body, scooping his brains out and eating his remaining horse.
But many of them will not make it that far as the 32nd Earl has two things in their way: A prised Purdey shotgun and an accomplice named, Saffy. Saffy is a young and simple girl from the local village. She is quick of foot at setting traps, and dispatching the undead to the afterlife. She is endlessly coming up with cunning and disturbing methods to rid the estate of disease.
Although the word zombie is never used in The Caldecott Chronicles, the undead, the ungodly, the beef squad, and stumblers certainly is.
The bizarre and gruesome details are narrated in a journal by a very Aristocratic British gent. Get a first hand look on how the Victorian upper class deal with stumbling trespassers and see how one draws ones inspiration from a teenage girl born to kill.
A truly chilling, unique and often hilarious illustrated fantasy set as a series of short stories. The Caldecott Chronicles will resonate till your dying days.
What Reviewers Are Saying
… the Caldecott Chronicles are what Pride & Prejudice and Zombies wanted to be (but didn't quite pull if off – in my humble opinion). Your work has a far better droll sense humour.
***
I am a zombie aficionado. I have seen them all, zombies in pubs, zombies in London, Zombie kangaroos, post apocalyptic zombies, zombie Romero classics. But never zombies in an English country estate, until I read this whimsical short story. How would the English aristocracy have dealt with the ungrateful undead? I soon found out in this rollicking tumultuous romp through the English countryside – loved it! a great fun read. Recommend it highly.
***
"..Your book is fantastic!
The writing is excellent and you captured the period perfectly.

Tour Schedule

Monday, December 5th
Book Trailer at If Books Could Talk
Tuesday, December 6th
Guest Post at Book Spark
Wednesday, December 7th
Spotlight at Coffee and a Keyboard
Thursday, December 8th
Interview at Rai29BookReadNReview
Friday, December 9th
Spotlight at As the Pages Turn
Monday, December 12th
Guest Post at Literarily Speaking
Tuesday, December 13th
Guest Post at InkyBlots
Wednesday, December 14th
Guest Post at A Soul Unsung
Thursday, December 15th
Review at A Soul Unsung
Friday, December 16th
Review at YouTube